Today, I took the plunge and upgraded my home broadband from BE Unlimited to BT Infinity 2.
BE are a great company that to my mind offer the best ADSL solution out there, but I couldn't wait any longer for them to roll out their FTTC solution.
Being an Apple household, I already have an Airport Extreme and was not happy to swap it out for a BT Home Hub. Turns out the solution is simple, and this is how it went.
First of all, this was my BE Unlimited speed:
The Installation
My old BT master socket had an ADSL faceplace with an extension cable wired directly into the back. This led to another room containing the ADSL modem and Airport router.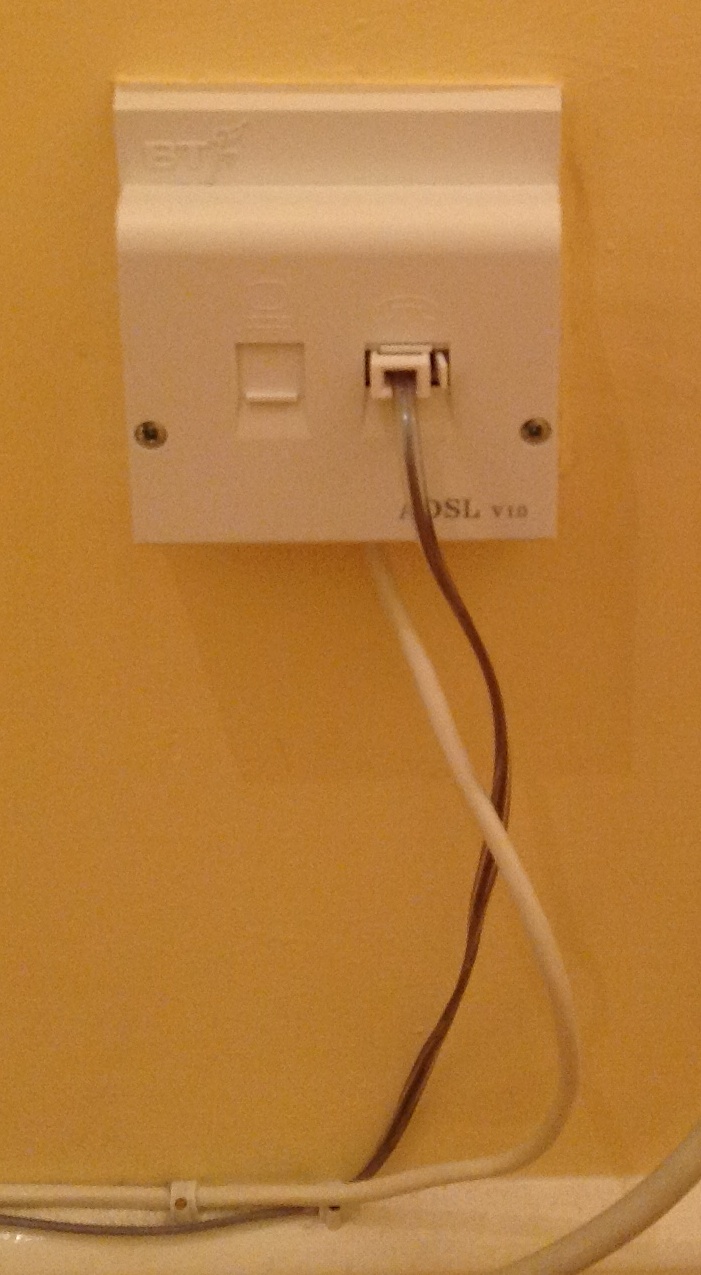 Luckily, the BT engineer managed to install a brand new master socket, keeping my existing extension wiring. This was important for me as I don't have a double socket next to my master socket and have no space in the hallway for the equipment.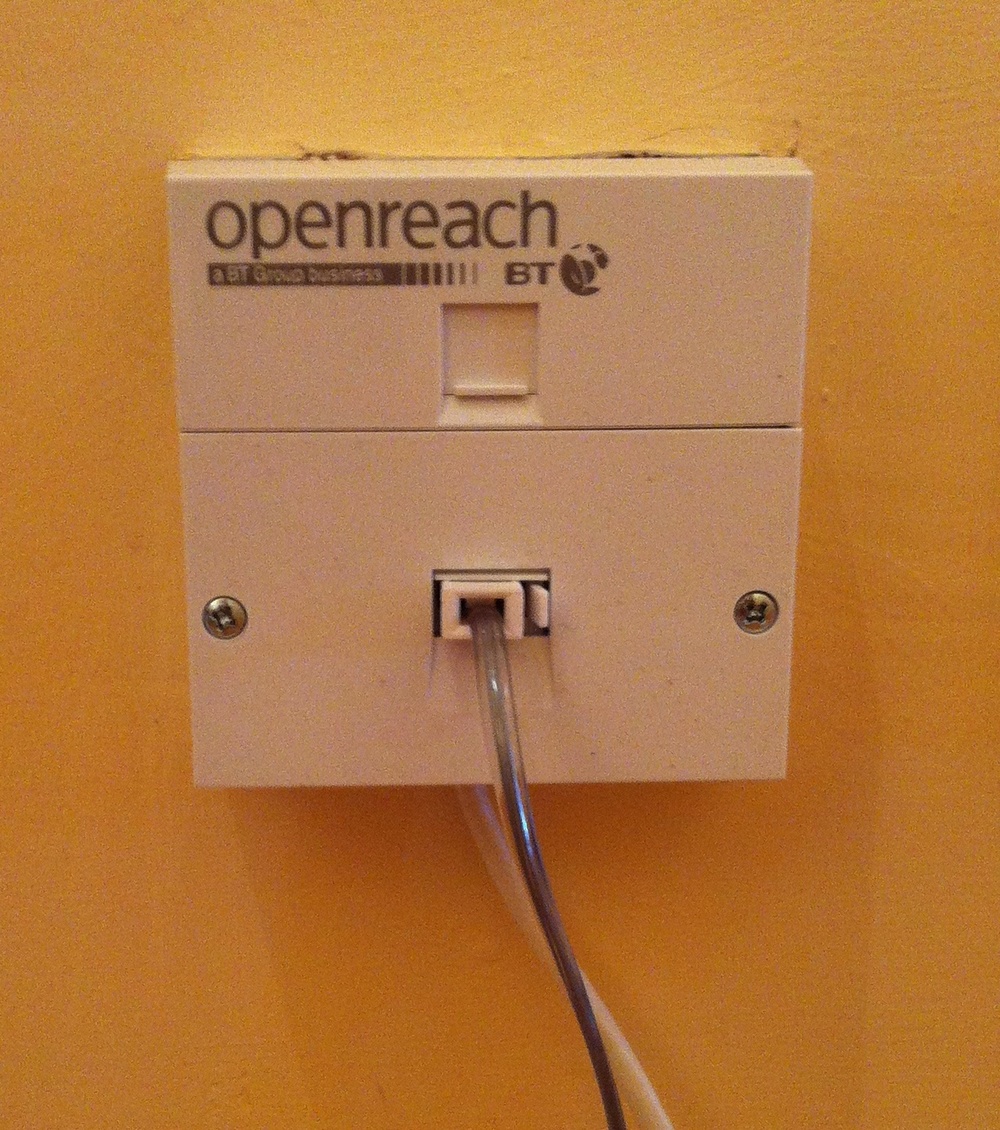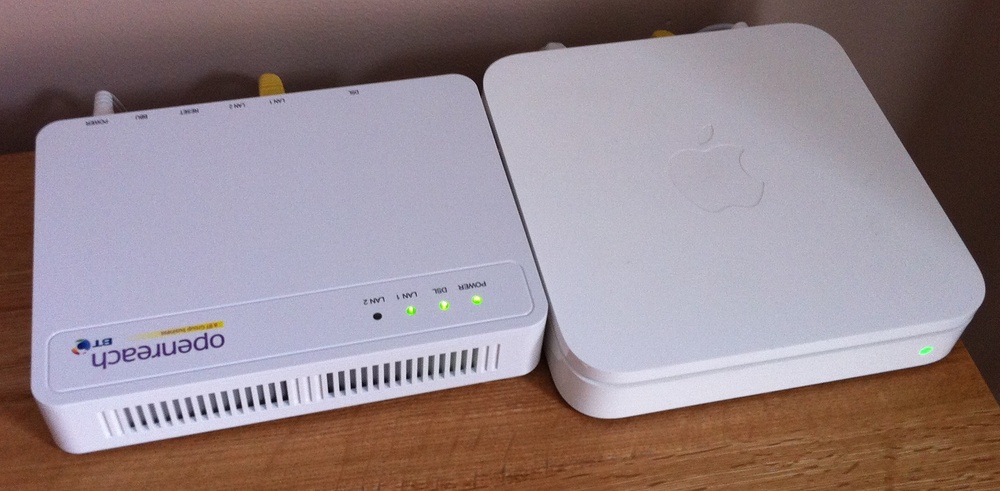 Configuring the Router
Setting up the Airport Extreme was simple:
Set the internet connection type to PPPoE
Set the account name to: [email protected]
Set the password to

BT

(I think that this can be any non-blank password)
Set PPPoE connection to "Always On"


And the end result?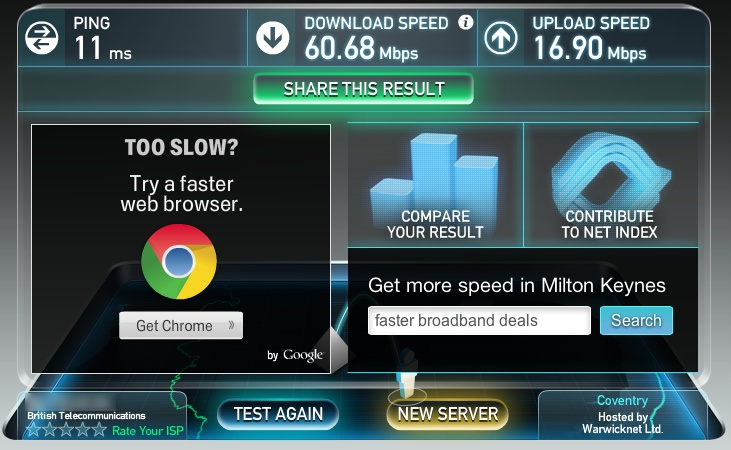 Pretty happy with that ;) The BT Home Hub 3 is still in its box. I'll keep that as a spare.